KUNSTIKONTEINER ESITLEB: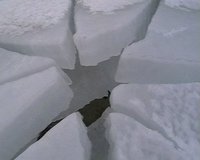 KASPAR AUS
"Dancing on the ice

of Baltic Sea"

19.03.2011

14:00-15:00

Ei saa ju teada, kuidas jää merel sulab, kui ta pole veel sulanud…

Tants Balti merel, see on kommunikatsioon, paiknemine, keha ja mõte. Tööd ennast määratletakse läbi protsessi, mille osaks on kuulamine ja kehaga liikumine.

In a way it is a process of time and change. It is a communication, a placement, a human body and thought. It is a process of determining a work. Listening and dancing on the ice of Baltic Sea.

Performance: Kaspar Aus (koreograafia/choreography), Gerhard Lock (heli/sound).

Peale performance'it on võimalus vestlusringiks!
After performance having a possibility for artistic talk!

Sissepääs Tasuta!