Kunstikonteiner esitleb:
Oasis-Do you have the Thing?
Laupäeval, 25. aprillil algusega kl 18.00
Kunstikonteineris Kultuuritehases Polymer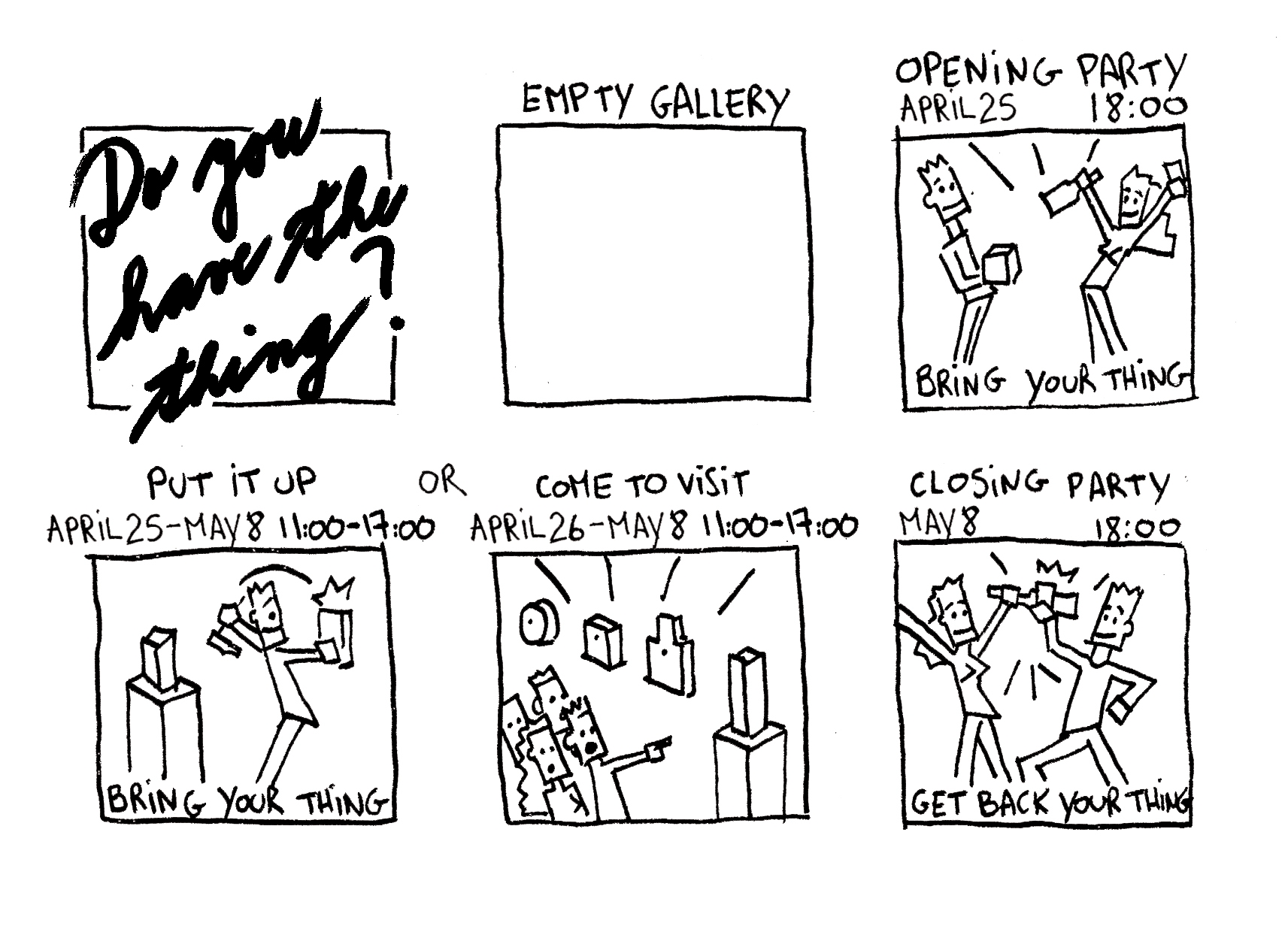 Rahvusvahelised ja kohalikud tudengid EKAst avavad ameerika kunstnik Ernest Truely juhendamisel kontseptuaalse näituse Eesti kaasaegsest kultuurist. Nad teevad inimestele üleskutse tuua näitusele kunstiesemeid, igapäevaseid või äraviskamisele kuuluvaid asju, et saaksid esitleda midagi eluga seonduva - bussipilet, plakat, postkaart, mänguasi, teelusikas, kinnas või ükskõik mida soovid teistele esitleda.
Lõplik näitus annab ülevaate, mil viisil need esemed esindavad Eesti kaasaegset kultuuri.
Võid tuua oma eseme 11.00-17.00 näituse avamise päeval. Näitus suletakse 8. mai kell 18.00 sulgemispeoga.

.....
International and Estonian students from the Estonian Academy of Arts are working together to create a conceptual exhibition about contemporary culture in Estonia.
We will collect artifacts, objects and detritus from the public. You are invited to put an item from your life; a bus ticket, poster, postcard, photograph, toy, tea spoon, a mitten or any object you desire into the exhibition.
The final exhibition will be a documented display of the thingscollected from the perspective of how these objects represent contemporary culture in Estonia.
You may bring your thing between 11:00 and 17:00 during the exhibition April 25 to May 8.
You may pick up your thing May 8.
Opening Party April 25 at 18:00